Instructors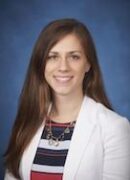 Alexandria Chisholm
is an Assistant Librarian at Penn State Berks and liaison to the campus' first-year experience program and science division. She has eight years of reference and instruction experience at both private and public baccalaureate- and doctoral-degree granting institutions. Her research focuses on privacy literacy, information literacy, and student engagement.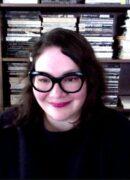 Alison Baitz
received her MLIS and MA in Children's Literature from Simmons University. Since 2020, she has served as a Regional Ambassador for Art+Feminism, an organization dedicated to closing information gaps related to gender, feminism, and the arts. Alison's role at A+F is to empower and assist people and institutions who are interested in holding Wikipedia editing events. She is passionate about editing Wikipedia, teaching others to edit, and talking to librarians about how they can incorporate Wikipedia into their own work.
Alison M. Lewis
has over twenty years of experience as a professional librarian in specialized, research, and academic settings. She has also worked in the Library & Information Science programs at both Drexel University and Simmons University, where she has taught introductory courses in reference and professional issues; advanced reference courses in the humanities and social sciences; and courses in special collections and practicum. Currently she is the managing partner for Parlew Associates, a Philadelphia-based company providing a range of support services to publishers and authors. She earned M.L.S. and M.A. degrees from Florida State University, and a Ph.D. from Temple University.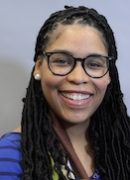 Amanda M. Leftwich
currently works as the Student Success Librarian at Montgomery County Community College. She holds a Master of Science in Library Science from Clarion University of Pennsylvania. Her expertise and research interests include mindful practice in librarianship, reflective practice, and communities of practice. She is the founder of
mindfulinlis
, a virtual space dedicated to mindful practice in librarianship.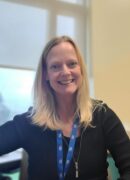 Amy Jansen
 serves as a Business Librarian and liaison to a business school at a public university in New England and has worked extensively with Business students and faculty members, as well as information professionals doing business research of all sorts. Amy started out her career in LIS as a library software trainer and has worked for small liberal arts colleges as well as large research universities. She truly enjoys business research and its complexities and is especially intrigued by real world applications of business information, including competitive intelligence and intellectual property issues. She has an MA in Women's & Gender Studies from the University of Cincinnati and an MS in Library & Information Science from the University of Illinois, Urbana-Champaign.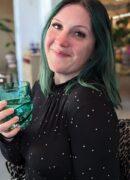 Amy Stubbing
is a leader in the library and information profession, and has held roles in various parts of the sector. Her core areas of expertise and focus are data driven decisions, inclusive practices, and management and organization. Her book 'Data-Driven Decisions: A Toolkit for Information Professionals' was published in 2022. As well as her role as Academic Engagement Lead at the University of Westminster, Amy is a consultant and trainer on using data within the workplace and making data driven decisions. She is internationally active in the library and information profession, working with key professional bodies around the world to improve data usage and literacy.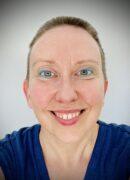 Angela Pashia
 is a leadership and career development coach with a dozen years of experience as an academic librarian. Angela's approach to coaching focuses on partnering with clients to empower them to reach their goals, whether they're ready to take their career to the next level or feel stuck in their job and want to explore their options beyond libraries. Angela's featured group program is designed to support library leaders in developing a coaching approach to leadership, adapting the professional coaching skills that are most relevant for library leaders. Angela graduated from an
ICF-accredited
 professional coach training program in 2023. As a librarian, Angela focused on using critical pedagogy approaches in teaching critical information literacy, mentoring colleagues, working against structural oppression within libraries, and growing as a collaborative leader. Angela published two co-edited books and several book chapters and articles on these topics. Angela's latest book, Using Open Educational Resources to Promote Social Justice, co-edited with CJ Ivory, was published in 2022. Angela's first co-edited book (with Jessica Critten), Critical Approaches to Credit-Bearing Information Literacy Courses, was selected as an ACRL Instruction Section, Teaching Methods Committee Selected Resource in 2020. Learn more at 
https://angelapashia.com/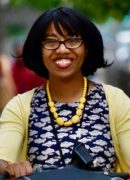 Annisha Jeffries
is the Youth Services Department manager at the Cleveland Public Library. She has over 24 years of experience working in libraries, assisting youth and their families. System-wide responsibilities include leading monthly professional advancement meetings and knowledge sharing with the systems youth services staff. She holds a BS in Education from Cleveland State University and MLIS from the University of Pittsburgh. She is a 2000 American Library Association Spectrum Scholarship recipient and has served on various selection committees, including the 2018 Caldecott Committee, and was the Chair of the 2021 Caldecott Committee. Currently, she is the Chair of the Norman A Sugarman Children's Biography Award.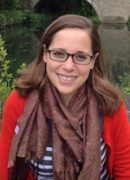 Barbara Alvarez
 has partnered with numerous library professionals, local businesses and organizations to share digital stories through podcasts, videos, and broadcasting. She is the co-founder of 
The Library OnConference
, a free virtual conference completely held on Google Hangouts that has garnered nearly 500 participants. Additionally, she received the 2015 Public Librarian Support Award for innovation and creativity in the library's community. She is the author of the book 
Embedded Business Librarianship for the Public Librarian
 with ALA Editions. Barbara received a Master in Library and Information Science from the University of Illinois-Urbana Champaign.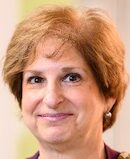 Barbie Keiser
is an information resources management (IRM) consultant. She has developed courses in Competitive Intelligence (CI) and Knowledge Management Systems (KMS), delivered at universities around the world. Today, she teaches them in the classroom for Carey Business School, Johns Hopkins University, and online for the College of Communications and Information Science, University of Kentucky, and Library Juice Academy. She received her MSLS from Case Western Reserve University. She has won numerous awards from library, information, and academic institutions, has been a Fulbright Specialist in Slovenia (2004) and Lithuania (2007), and is a board member of World Computer Exchange (WCE). Barbie is a prolific author, perhaps best known for her column in ONLINE Searcher magazine. A co-author of Marketing Library Services: A Nuts-and-Bolts Approach, Barbie has turned the print work into a series of workshops for librarians/infopros.
Beth Knazook
 is a preservation specialist with considerable experience managing digitization projects and digital collections. She is currently the Preservation Coordinator for the Portage Network, established by the Canadian Association of Research Libraries to foster a national research data culture through research data services and infrastructure. She has taught classes on managing photograph collections for the University of Toronto's Faculty of Information, and on descriptive cataloguing standards for the Council on Library and Information Resources (CLIR). She has also worked as the Digitization Manager for Huron County Library, Curatorial Specialist for Ryerson University Library Special Collections, and Photo Archivist for the Stratford Festival of Canada. She holds an MA in Photographic Preservation and Collections Management from Ryerson University and the George Eastman Museum, and is currently pursuing a PhD in Art and Visual Culture at Western University, focusing on the introduction of photography into book illustration in nineteenth-century Canada.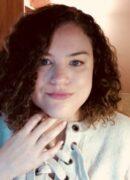 Caitlin Pollock
is the Digital Scholarship Specialist for University of Michigan Library, where she works with students and faculty on digital scholarship workshops, projects, and initiatives. Her work consists of coordinating workshops and programming, and leading the library's online exhibits program and text and data mining services. She holds a Master of Science in Library and Information Science from Pratt Institute and a Master of Arts in Digital Humanities from Loyola University Chicago. Her research interests include Black digital humanities, humanities data, and DIY-making pedagogy.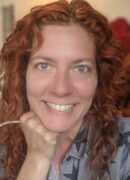 Carey Stumm
 is an Archivist at the National Archives and Adjunct Professor at Queens College. She has worked in archives and museums for over 20 years. Past experience includes Digital Collection Librarian at Experience Music Project, Registrar and Collection Assistant at Museum of the Moving Image, Archivist and Collection Manager at New York Transit Museum, Collection Coordinator at Coney Island Museum.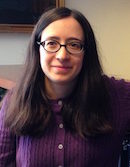 Carli Spina
 is an associate professor and the Head of Research & Instructional Services at the library at SUNY's Fashion Institute of Technology. Previously, she was the Head Librarian, Assessment and Outreach at the Boston College Libraries. Carli holds a J.D. from the University of Chicago Law School, an MLIS from Simmons GSLIS, and an M.Ed. from the Harvard Graduate School of Education. She has extensive experience working on user experience, web design, and technology projects as well as serving as a coordinator for services to patrons with disabilities. She is a member of LITA's Bylaws and Organization Committee. She was also the inaugural chair of LITA's Diversity and Inclusion Committee and the leader of the ASCLA Library Services to People with Visual or Physical Disabilities that Prevent Them from Reading Standard Print Interest Group. She teaches classes and workshops for librarians, academic staff, and students on a range of topics, including accessibility, user experience, and web design. 
Twitter
, 
Website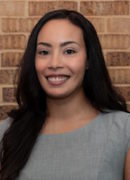 Carmen Cowick
 provides training, support and consulting services for libraries in the areas of preservation and collections care. She previously worked as a preservation specialist at Amigos Library Services and in the library and archives of The American Irish Historical Society, The Seamen's Church Institute, and the Special Collections department at CUNY Queens College. She received a bachelor's degree in art history and a master's degree in library science with a certificate in archives and preservation of cultural materials from CUNY Queens College in New York City.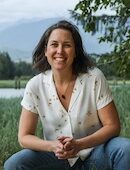 Chelsea Jordan-Makely
is a library director in a small, rural community in western Massachusetts, and a vocal practitioner of critical librarianship. She has worked in public, academic, state, and special libraries in four countries, and has served on the PLA's Digital Literacy Committee since 2016. She is also a Co-Lead for the American Library Association's Library Services to the Justice Involved (LSJI) interest group. Chelsea's study of libraries as bureaucracies challenges dominant notions about bureaucracy, as well as the status quo of libraries as impersonal, undertheorized workspaces. Chelsea balances librarianship with leisure reading, riding bikes, gardening, and quality time with friends and family.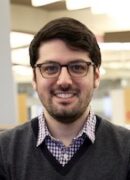 Chris Diaz
 is a Customer Support Engineer at Hypothesis with a decade of experience working in academic libraries. Previously, he was the Digital Publishing Librarian at Northwestern University, where he managed institutional repository and library publishing services. He has written and presented on numerous academic library topics, including collection development, open educational resources, minimal computing, and digital repositories. Chris also held positions in collections management and scholarly communication at National Louis University and the University of Iowa. He received an MLIS from the University of Illinois at Urbana-Champaign and a BA from DePaul University.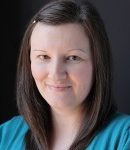 Cinthya Ippoliti
 is the Auraria Library University Librarian and Director. In that role, she provides direct administrative leadership for library services, spaces, partnerships, and programming on the tri-institutional Auraria Campus, which serves the University of Colorado, Denver; Metropolitan State University of Denver, and Community College of Denver. In collaboration with the Library's senior management team, she sets the library's strategic vision to develop new services, foster creativity and collaboration, and provide professional development and mentorship for faculty, staff, and student assistants. Previously, Cinthya served as the Associate Dean for Research and Learning Services at the Oklahoma State University libraries, and Head of Teaching and Learning at the University of Maryland libraries. She is a graduate of the Leading Change Institute and the Harvard Leadership Institute for Academic Librarians.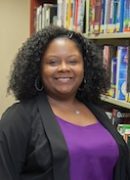 CJ Ivory
 is Assistant Professor and Instruction Librarian at the University of West Georgia where she teaches a credit-bearing course on Information Literacy & Research. In this semester-long course she connects social justices issues to information literacy concepts. Prior to this position, CJ served as Business Librarian at the University of Central Florida and Reference Librarian at Valencia College. She earned a Bachelor of Arts in Economics from the University of Central Florida and Master of Library & Information Science from Florida State University. Her research interests include open pedagogy, critical information literacy, and social justice education.
Colleen Sanders
(MLS, M. Ed.) is a librarian and instructional designer with an evergreen curiosity for how open education may transform teaching and learning. She currently serves as the OER and Course Materials Affordability Faculty at Linn-Benton Community College in Albany Oregon where she supports faculty in academic and technical fields to combine access with inclusive pedagogy. Her work advocating for strong OER policy and analysis of commercial textbook affordability programs earned an Open Oregon Educational Resources OER Champion award in 2019. She is a graduate of the Creative Commons Certificate program and a member of the Open Education Network's first Certificate in Open Educational Practices cohort. Colleen hopes to empower librarians to leverage open practices to create more equitable, critical, and relevant information services.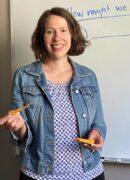 Crystal Trice
has over 20 years experience working in libraries. At Scissors & Glue, LLC, she currently consults and trains library staff and educators on topics ranging from makerspaces to working with difficult people, because she is passionate about helping people work more effectively together. Her agile team wins include: implementing a new catalog 50% faster than planned, quickly supporting two special libraries' unexpected permanent closures, and writing a policy in 20 minutes with 7 people. Crystal is a Certified Scrum Master and Certified in Scrum at Scale for Government. Crystal enjoys fine-tip Sharpies, multi-colored Flair pens, blue painters tape, and as many sticky notes as she can get her hands on.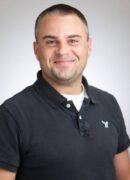 David B. Holt
holds a JD from Santa Clara University and an MLIS from San Jose State University. He currently works as a Senior Research Law Librarian at UC Davis - School of Law. Prior to his current position, he worked as a Branch Librarian for the Ninth Circuit Court of Appeals. He has served as President of the Northern California Association of Law Libraries and is active in the American Association of Law Libraries.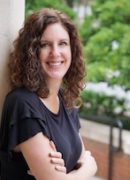 Dawn Behrend
 an Instruction and Outreach Librarian at Lenoir-Rhyne University, where she serves as the liaison for psychology, counseling, mathematics, computer science, and business and manages the library's social media platforms. She holds a B.A. in Psychology, M.A. in Clinical Psychology, Master of Business Administration, and Master of Library Science. Ms. Behrend has worked for 20 years in North Carolina as a Licensed Psychological Associate and is a second career librarian. Ms. Behrend continues to work in private practice where she completes psychological evaluations in addition to her work as an academic librarian.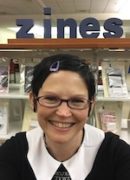 Dawn Stahura
 is a Research and Instruction Librarian for Health Sciences and the Sciences at Salem State University. Prior to this she worked as a Research and Instruction Librarian for Social Sciences and was the Zine Librarian at Simmons University. She has a B.A. in Creative Writing, and an A.A.S in Business Management. She earned her M.L.S from Indiana University in 2009.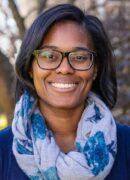 Dee Brown
is the Social Sciences Librarian at Haverford College. She earned her BA in English from Georgian Court University (Go Lions!). She attended Drexel University for her MLIS and for many years focused on Children's Librarianship before returning to the world of academic libraries. She has participated in various panels, presentations, and research pertaining to representation in children's literature. She is a member of ALSC (Association for Library Services to Children) where she has served on Intellectual Freedom, Early and Family Literacy, and Early Childhood Programs and Services Committees.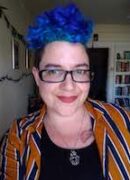 Des Alaniz
(they/them) is an educator, librarian and zinester who currently lives on occupied Chumash-Barbareno lands on the Central Coast of California. Des works at the University of California Santa Barbara in the Evolving Workforce Resident Librarian residency role. They have created and facilitated classes around zines, research justice, teaching with archives, and activist archives for academic and public audiences for over six years.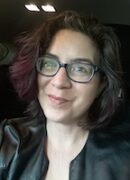 Donna Lanclos
 is an anthropologist who has been working with libraries and higher education as her field site since 2009. Her first fieldwork was in the late 1990s in Northern Ireland, which prepared her well for dealing with the fragmented and fractious landscape of universities, libraries, and conflicting and confounding identities, practices, and priorities therein. She writes, thinks, and speaks about the nature of information, digital and physical places, and higher education generally. Her work is relevant not just to libraries or universities, but to conversations about how we as a society make sure that people have opportunities to learn how to think critically, to practice those skills, and to find their voices. She regularly presents workshops and talks on issues of digital practices and institutional change, and blogs about her work at www.donnalanclos.com. You can also find her on Twitter, @DonnaLanclos.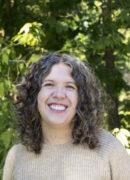 Eira Tansey is an archivist, researcher, and consultant based in her hometown of Cincinnati/the Ohio River watershed. She is the founder of Memory Rising, which provides research, consulting, and archival services with expertise in climate change, environmental and labor movements, and Ohio Valley regional history. She previously worked as an archivist at the University of Cincinnati and Tulane University. Eira's research on archives and climate change has been profiled by Yale Climate Connections, VICE, and Pacific Standard, and has been honored by the Society of American Archivists. Her most recent publication is A Green New Deal for Archives.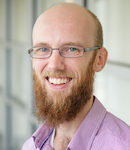 Elliot Williams
 is the DPLA Aggregation Service Coordinator at the Texas Digital Library, where he manages a metadata aggregation service and provides consultation on metadata quality & interoperability. Elliot previously worked as a metadata librarian at the University of Miami, and has experience with cataloging and metadata in a variety of systems and schemas. He holds an MS in Information Studies, with a focus on archives and records management, from the University of Texas at Austin and an MA in American History from the University of Miami.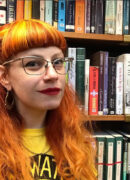 Emma Karin Eriksson
(she/her) is an activist-academic whose personal and professional life is driven by a commitment to social justice. Believing deeply in people over property and profit Emma sees libraries as a place of liberation. She is a Senior Young Adult Librarian for the Brooklyn Public Library, a radical facilitator, and zine maker. To learn more about her, her work, or to get in contact visit
www.bit.ly/emmakarin.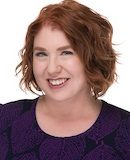 Erin Downey Howerton 
has been helping people in public libraries of various sizes for over 20 years. Currently, she is the Youth Services manager at the Wichita Public Library, leading teams in their busy downtown urban library and across the system. She holds an MA in English from Kansas State University and an MSLIS in Library and Information Science from Florida State University, with an emphasis in youth services. Erin has reviewed for VOYA, IndiePicks, and Booklist magazines in all areas of children's, teen, and adult fiction and non-fiction. A member of REFORMA and ALA, Erin's past professional contributions include serving on the Margaret A. Edwards committee, chairing the Printz Award committee, and chairing the Booklist Editorial Advisory Board.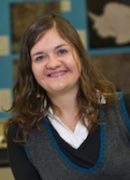 Eva Dodsworth
 is the Geospatial Data Services Librarian at the University of Waterloo Library where she is responsible for the provision of leadership and expertise in developing, delivering, and assessing geospatial data services and programs offered to members of the University of Waterloo community. Eva is also a part-time instructor at a number of Library and Information Science schools where she teaches users GIS and how to apply GIS technology in library services. Eva is the author of Getting Started with GIS: a LITA Guide, and is currently co-authoring a book on historical cartographic resources. 
Website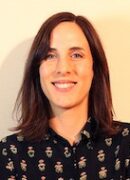 Greer Martin
is the Metadata Technologies Librarian at Loyola University Chicago, where she coordinates metadata interoperability across library platforms. She has written and presented on using OpenRefine for metadata cleanup and authority reconciliation, and has managed metadata migration projects. Greer previously held metadata librarian positions at the Illinois Institute of Technology and the University of Georgia where she created and enhanced metadata for aggregation by Digital Public Library of America. She received an MLIS from the University of Illinois at Urbana-Champaign.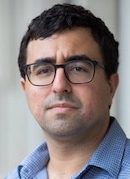 Gregory Laynor
 is Senior Librarian, Information Services at Thomas Jefferson University. He draws upon his teaching background in the humanities to develop library instruction in the health sciences. He has a Ph.D. in English from the University of Washington and an M.S. in Library Science from Clarion University. His recent writing appears in Journal of the Medical Library Association, Medical Reference Services Quarterly, and College & Research Libraries.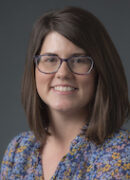 Heidi Burkhardt
is a Web Project Manager & Content Strategist at the University of Michigan Library. In this role, she leads efforts around the library website, as well as projects for other platforms and applications within the web presence. Heidi consistently brings a content strategy lens across projects and advocates for thoughtful, well written content. She previously served as the User Experience Specialist at Michigan and has over 10 years of experience in libraries. Heidi holds a B.A. in English from Oakland University and a Masters in Library and Information Studies from Wayne State University.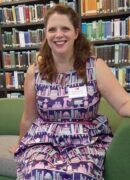 Helen Rimmer
owns The Kind Brave Leader training company and is the former Head of Library and Archives Service at the University of Westminster having previously held roles at different levels at Royal Holloway, City University, INTO UEA and University of Brighton. She is passionate about building a kinder world, improving wellbeing, compassionate leadership, and Flexible Working. Helen has a PGCert in the Psychology of Kindness and Wellbeing at Work from the University of Sussex, and is sharing her knowledge through her The Kind Brave Leader project. She has many years experience in teaching and instruction, including online, primarily in roles as a subject librarian.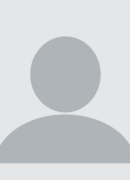 Sometimes we have courses listed when we are "between instructors" for the topic, and we're actively working to find one or are in an onboarding process.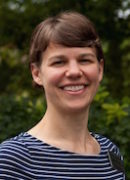 Jamie Conklin
 is a Research & Education Librarian and the Liaison to the School of Nursing at Duke Medical Center Library & Archives. She attended a "Sustainability in the Curriculum" seminar in her previous position and now infuses the areas of environment, equity, and economy into her work. While at the Southern Illinois University Edwardsville campus, she created a Sustainability Guide, built a sustainability collection with Illinois State Library grant funds, and collaborated with faculty and students to propose a campus sustainability office. Jamie is a member of the American Library Association 
Sustainability Round Table
.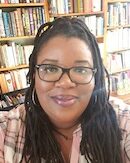 Jamillah R. Gabriel
is Critical Pedagogy Research Librarian at Harvard University and a PhD student in the School of Information Sciences at the University of Illinois at Urbana-Champaign. She holds a Master of Arts in Museum Studies from Indiana University Purdue University Indianapolis and a Master of Library and Information Science from San Jose State University. Her professional experience includes 21 years in public and academic libraries as a librarian and library paraprofessional. Her research focuses on issues at the nexus of information and race and interrogates how these issues, along with information and cultural heritage institutions and policies, impact Black people and communities. Jamillah is also the founder of Call Number, a book subscription box, and co-host of the podcast, LibVoices.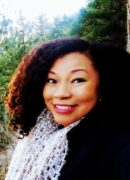 Janet R. Damon
has been an anti-bias educator and community librarian for twenty-four years. She is co-founder of Afros and Books, a citywide literacy and nature engagement that offers culturally sustaining programming and book clubs for families in Denver.  Her organization has offered more than fifty culturally sustaining programs for youth and distributed more than one thousand books to Denver-area youth. Janet was awarded the Inaugural Making our Futures Brighter Award from the Black Family Advisory Council in 2022, the Rev. Dr. Martin Luther King Jr. Humanitarian Award in 2022, and the Library Journal Mover and Shaker Award in 2020.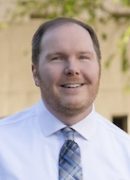 Jason Sowards
 is the Library and Research Manager at Locke Lord LLP, based in Houston, Texas. Jason received his BA and MS in economics, and MSLIS from the University of Kentucky, his JD from the University of Louisville, and his M.Ed. from Western Governors University. He has been a member of the Kentucky Bar since 2004. Jason began his career in academic law librarianship in 2006, having taught legal research to law students at Wake Forest University School of Law and Vanderbilt Law School. He also spent four years as the Nevada Supreme Court Librarian in Carson City, Nevada. In his current position, Jason is responsible for the day-to-day operations of the library and research department which serves over 700 attorneys in 20 offices across the United States.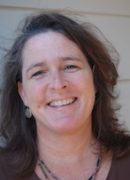 Jennifer Sweeney
is a management planning and evaluation consultant for libraries, government agencies, and non-profit organizations, and a lecturer at the Information School, San Jose State University. With a background of 18 years as a professional librarian, she has logged over 20 years of evaluation research in library program planning, process analysis, strategic and facilities planning, environmental action, diversity, literacy, and human services support. Dr. Sweeney's research has included numerous studies on library program impact and quality, and educational program outcomes for minority and disadvantaged populations. She was the 2010 recipient of the American Library Association Diversity Research Grant, awarded to support a national study of library services to juveniles in detention. Her book, Literacy: A Way Out for At-Risk Youth (Libraries Unlimited, 2011) explores the challenges facing libraries serving juveniles in detention. Dr. Sweeney earned her MSLS at Catholic University and her PhD in Information Studies at UCLA. She is a trained facilitator in ToP (Technology of Participation) and the Leadership Challenge methods.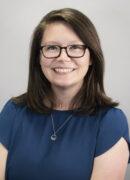 Jessica Critten
(she/her) currently works as an Instructional Designer at the University of Colorado Denver. A bit of a theory nerd, her approach to teaching and learning reflects an appreciation for criticality and justice, access, and student empowerment. She was previously the Pedagogy and Assessment Program Lead Librarian at Auraria Library in Denver, CO and Associate Professor and Instructional Services Librarian at the University of West Georgia. She is a graduate of Florida State University, where she received a Master of Library and Information Science (MLIS), and an MA in Interdisciplinary Humanities.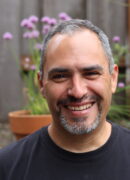 Joe J. Marquez
is currently a Sr UX Researcher for Zipline. He was previously a Sr Experience Designer at Nike and before that spent 10 years as a social sciences librarian at Reed College and Sonoma State University. He has presented and written on topics related to service design, UX tools, library space assessment, website usability, and marketing of the library. His current research involves implementing a service design methodology in the library environment. Joe is the co-founder of the LUX Service Design consulting firm. He is the co-author of the book Library Service Design: A LITA Guide to Holistic Assessment, Insight, and Improvement. He was awarded the first Future of Librarian Fellowship in 2017 from the ALA Center for the Future of Libraries and was named a 2018 Mover and Shaker by Library Journal. He has an MLIS from the University of Washington iSchool and an MBA from Portland State University.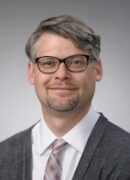 John Stawarz
has been teaching and developing media for much of his professional career. At Syracuse University, he serves as both the online learning librarian and an instructor for an online graduate course on library planning, marketing, and assessment. He has previously served as an associate producer for National Geographic Television, a radio station news director, a university press editorial assistant/intern coordinator, and a Peace Corps teacher in Benin, West Africa. John holds an MS in Library and Information Science, an MS in Instructional Design, Development, and Evaluation, and a Certificate of Advanced Study in Designing Digital Instruction.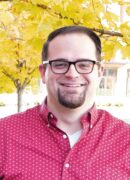 Josh Waltman
is currently the Coordinator of the Learning Commons at Liberty University in Lynchburg, Virginia. He has experience serving in academic libraries in a variety of areas including research and instruction, scholarly communications, and access services. In 2020, Josh was awarded with the Virginia Library Association's Up and Comer Award. He holds a bachelor's degree and two master's degrees from Liberty University, an MSLS degree from the University of Kentucky, and a PhD from Columbia International University. He is passionate about the intersection of faith and information as well as the development and training of library student employees.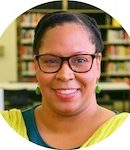 Kaetrena Davis Kendrick
, M.S.L.S. earned her graduate degree from the historic Clark Atlanta University School of Library and Information Studies. Stemming from a decade of professional experience, Kendrick's research interests include professionalism, ethics, racial and ethnic diversity in the LIS field, the impact of creativity on library development and leadership, and the role of digital humanities in practical academic librarianship. She is co-editor of The Small and Rural Academic Library: Leveraging Resources and Overcoming Limitations (Chicago: ACRL 2016) and author of Kaleidoscopic Concern: An Annotated, Chronological Bibliography of Diversity, Recruitment, Retention, and Other Concerns Regarding African American and Ethnic Library Professionals and Global Evolution: An Annotated, Chronological Bibliography of International Students in U.S. Academic Libraries (ACRL 2009, 2007). In 2019, Kendrick was named the Association of College and Research Libraries' Academic/Research Librarian of the Year.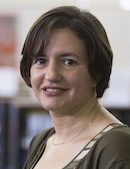 Karen Kohn
 is Collections Analysis Librarian at Temple University in Philadelphia, PA and the author of Collection Evaluation in Academic Libraries: A Practical Guide for Librarians (Rowman & Littlefield, 2015). She has published articles in College & Research Libraries, Journal of Academic Librarianship, Journal of Documentation, and Collection Management. She has an MLS from the University of Illinois at Urbana-Champaign and an MA in Sociology from Temple University.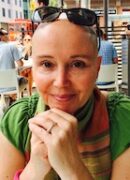 Karen Nicholson
 (PhD, LIS) has been working in Canadian academic libraries for almost twenty years (and struggled with identifying research projects for many of them). She has presented and written about assessment, the value agenda, critical information literacy, and academic librarians' research and scholarship practices in a variety of forums, and has experience with qualitative, mixed, and critical/theoretical research methods. She has served as a facilitator with the ACRL's Information Literacy Immersion Programs (2011-2018) and the Canadian Association of Research Libraries' (CARL) Librarians' Research Institute (2020). You can find her at @nicholsonkp and some of her work at https://works.bepress.com/karen_nicholson/.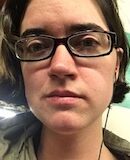 Kate Lynch
is a Software Development Manager for Princeton University Libraries.  She has worked in library software development for over ten years, and in repository development for more than half of that time.  She has taught Digital Library Systems in the Library & Information Science program at Drexel University.  Her areas of expertise include long-term digital preservation, software development project planning, and web accessibility.  She has an MSLIS from Drexel University in Library Science.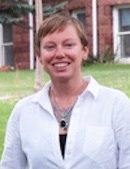 Kristin Ziska Strange
 is an Instructional Designer with University of Arizona's Office of Digital Learning. A good portion of her responsibilities in this role revolve around helping instructors plan and create engaging and meaningful courses for online students. In her free time, she teachese courses on video game design and Doctor Who. She holds master degrees in Library and Information Science and Curriculum and Instruction and a graduate certificate in Information Management. Currently, she is working toward a doctorate in Curriculum and Instruction. Kristin's research and practical interests include game-based learning, faculty identity, professional development, student engagement, and online learning.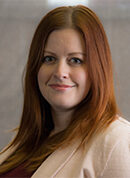 Kristina Clement, MA, MSIS
is the Student Outreach and Sponsored Programs Librarian and Librarian Assistant Professor for the Kennesaw State University Library System. Kristina received her MS in Information Science from the University of Tennessee in Knoxville and her MA in Italian Literature from the University of Notre Dame. She regularly works with transfer students, first-generation students, veterans, and other non-traditional populations to help them find their home in the library. Kristina has considerable presentations and publications about Universal Design for Learning in library instruction, outreach to transfer students and first-generation students, instructional assessment, and the faux-equity of the one-shot model of information literacy instruction.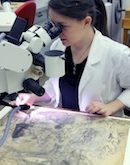 Lauren Buttle
is the Paper Conservator for the Royal British Columbia Museum and Archives in Victoria, BC. Lauren holds a Bachelor of Arts in Art History and Social Anthropology from York University and a Masters of Art Conservation from Queen's University. Prior to joining the Royal BC Museum, Lauren held the Kress Fellowship in Papyrus Conservation at the Library for Trinity College Dublin. She has also worked and trained at several museums and archives in Canada as well as the British Museum.Instructor for: Caring for Collections: Preservation of Rare and Unusual Materials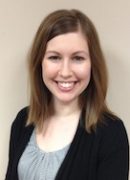 Lauren Hays
 PhD, is an Assistant Professor of Instructional Technology at the University of Central Missouri. Previously, she was the instructional and research librarian at MidAmerica Nazarene University in Olathe, KS where she enjoyed teaching and being a member of her institution's Faculty Development Committee. She has co-presented at the annual conference for the International Society for the Scholarship of Teaching and Learning and was the 2017 speaker on SoTL for the Association of College and Research Libraries' Student Learning and Information Literacy Committee's Midwinter Discussion. Her professional interests include SoTL, teaching, information literacy, educational technology, library and information science education, teacher identity, and academic development. On a personal note, she loves dogs, traveling, and home.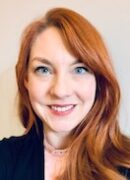 Lauren Slingluff
is currently the Library Director for the University of New Haven. Prior to that she was the Associate Dean for the University of Connecticut library where her portfolio included managing all aspects of the budget and co-chairing the strategic planning steering committee. Her professional areas of interest are change management, open educational resources (OER), and data analysis. Previously she worked at Wheaton College in Massachusetts as Associate Dean and Interim Dean in the Library and oversaw a large collection management program along with growing their OER program on campus. Lauren holds a MSLIS from Simmons College and completed her undergraduate degree at St. Lawrence University. Outside of work, she enjoys reading, knitting, and living a highly caffeinated life.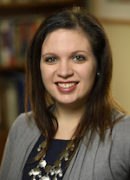 Liz Johns
 is an Associate Faculty at Indiana University Department of Library and Information Science and Co-Editor of Reference Services Review. Johns has over a decade of experience teaching online and in developing professional learning for librarians.  Johns' work centers on library assessment, professional learning for librarians, and supporting librarians in developing and using innovative teaching practices for information literacy and concept-based learning. Johns' teaching and research focuses on creating engaging, dynamic, and meaningful learning environments in both face-to-face and online settings for adult learners. In addition, she serves as the National Archivist for Sigma Sigma Sigma Sorority. Johns earned a Bachelor of Arts in history and political science from Gettysburg College, a Master of Science in Library Science from the University of North Carolina at Chapel Hill, and a Doctorate of Education from Johns Hopkins University.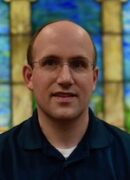 Logan Rath
is a full rank Librarian at SUNY Brockport where he focuses on instruction and student research support. He is a 2016 recipient of the Chancellor's Award for Excellence in Librarianship for his efforts in many different areas of librarianship including technology, interlibrary loan, research consultations, and instruction. Logan has a PhD at in Curriculum, Instruction, & the Science of Learning at the University at Buffalo, SUNY. His current research interests include the intersection of information literacy and literacy as a social practice, effective library instruction, and effective integration of technology into collegiate learning.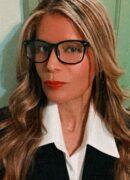 Loida Garcia-Febo
is a Puerto Rican American librarian and International Library Consultant with 24 years of experience as an expert in library services to diverse populations and human rights. President of the American Library Association 2018-2019. Garcia-Febo is worldwide known for her passion about diversity, communities, sustainability, innovation and digital transformation, library workers, library advocacy, wellness for library workers, and new librarians about which she has taught in 44 countries. In her job, she helps libraries, companies and organizations strategize programs, services and strategies in areas related to these topics and many others. Recently Garcia-Febo started a partnership with the San Jose State University iSchool where she is its first Health and Wellness Ambassador. Garcia-Febo has a Bachelors in Business Education, Masters in Library and Information Sciences.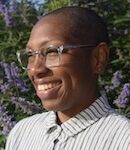 Lorin Jackson
(pronouns: she/them) is originally from New York City and currently lives in West Philadelphia. They work as the interim Head of Access & User Services, as well as Black Studies Librarian at Swarthmore College. Lorin identifies as Black, Indigenous, Queer, Gender Non-Conforming, and Disabled. Before becoming an academic librarian, Lorin worked with under-served youth in the non-profit and educational sector for a decade. During this time, they held positions as a teacher and Program Associate in after-school youth development programs in the Bay Area. In her spare time, Lorin likes to read, organize, listen to podcasts, DJ, dance, and craft.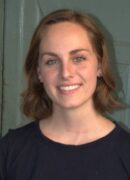 Mariah Wahl
is a Data Specialist for Smithsonian Libraries and Archives. Her previous experience includes working as a Wikidata specialist and metadata researcher for Illinois State University's Milner Library, and the Harry Ransom Center. She received her MSIS and her MA in English with a certificate in digital studies from the University of Texas at Austin.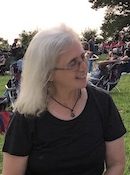 Mary Minow
 is a library law consultant, who has consulted on behavior policies, disability access (legal issues), and related issues. She has an A.M.L.S. from the University of Michigan and a J.D. from Stanford University. She is currently working with Tomas Lipinski on the second edition of the Library's Legal Answer Book (ALA: 2003). Your input may help inform this updated book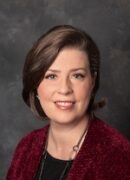 Mēgan A. Oliver
is a three-time graduate of the University of South Florida (Master of Science in Library in Information Science; Bachelor of Arts in English Literature; Bachelor of Arts in Anthropology). After graduating from USF in 2011, Mēgan has worked as the Assistant Librarian at Florida State University's Ringling Museum Library; as the Digital Collections Curator at State University of New York's Purchase College; and as the Digital Collections Librarian at the University of South Carolina Libraries. She is currently Head of Digital Projects at the University of Missouri Kansas City and a lecturer at the iSchool, University of Illinois Urbana-Champaign. Her research interests are ethics in informatics and labor practice, the creation of sustainable digital products and services, and UX research in digital librarianship.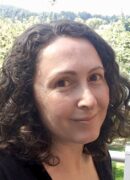 Meredith Farkas
(she/her) is a faculty librarian at Portland Community College in Oregon, a perpetual beginner, and a recovering workaholic. From 2007-2021, she wrote the "In Practice" column for American Libraries, focusing on accessible technologies, collaboration, values-driven work, antiracism, and reflective practice. She has also authored the blog Information Wants to be Free since 2004. Meredith was honored in 2009 with the LITA/Library Hi Tech award for Outstanding Communication in Library and Information Technology, and in 2014 with the ACRL Instruction Section Innovation Award. She's been in many different leadership and management roles in her career, but her favorite role is working with students and faculty as an instruction librarian.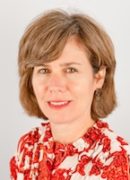 Mimi Otten
, formerly the library director of Spalding University, is a content developer for Aeyon. Her experience ranges from working with FAA and Washington Headquarters Services to develop self-paced, web-based training to collaborating with faculty to prepare course content for hybrid and fully online courses. She previously wrote and facilitated professional development courses and workshops at the Learning House, Inc. Mimi has presented workshops on online learning topics including assessment, plagiarism, copyright, and curriculum trends at the Learning House, Inc. CONNECT Users Conference, SLOAN-C ALN, Pencils and Pixels and New Horizons Teaching & Learning Conference.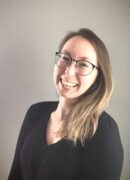 Miranda Dube
has over ten years of academic library experience, and received her MLIS from the University of Rhode Island in 2018 with a focus in "Libraries, Leadership, and Transforming Communities". Her work focuses on helping library staff provide services for survivors of domestic and sexual violence, and create a library environment that reduces re-victimization. She is the co-author of LIS Interrupted: Intersections of Mental Illness and Library Work.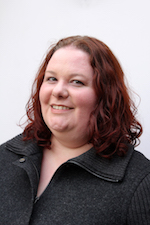 Natalie Hall
is the Technical Services Coordinator at Moraine Valley Community College. As Technical Services Coordinator, she oversees a busy technical services department and provides leadership in the areas of acquisitions, serials, cataloging and authority control. Natalie has bachelors' degrees from Lawrence University, a Master of Music in Cello Performance from Roosevelt University, and an MLIS from the University of Wisconsin-Milwaukee. She is also an adjunct Instructor at the Graduate School of Library and Information Science of Dominican University in River Forest, Illinois where she teaches information organization and cataloging.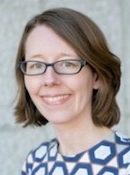 Natalie Tagge
 is the Head, Podiatry Library at Temple University. Previously, she was Education Services Librarian at Temple University Ginsburg Health Sciences Library. She has a Master's Degree in Library & Information Science from the University of Illinois and is completing her Master of Public Health at Temple. She previously worked at the Illinois State Library, University of Illinois, Springfield and The Claremont Colleges Library. She never imagined she would become a health sciences librarian (let alone head of a podiatry library, life is random!). Her favorite things are dogs, making people laugh and traveling to new places.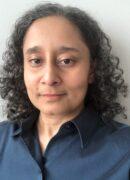 Nikhat J. Ghouse
is the Director of Diversity, Equity, Inclusion, and Accessibility at the University Library System of the University of Pittsburgh. Ms. Ghouse is also an Organization Development Consultant with expertise in change management, process consulting, strategic planning, leadership development, team building, coaching and equity, diversity, and inclusion through her firm, Jehan Consulting. With over 20 years of professional library experience and eight years in organization development, Nikhat used her expertise to help individuals and organizations grow. Nikhat received her Master of Science in Organization Development from American University, her MLIS from the University of Pittsburgh, and her Bachelor of Arts in History from Cleveland State University. Name pronunciation: 
https://namedrop.io/nikhatghouse
.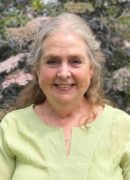 Pamela Martin-Díaz
is an Early Childhood Literacy Consultant whose workshops are shaped by decades of experience as a children's librarian and branch manager. She is currently working with Head Start in rural Ohio on a project to expand and deepen the impact of Dolly Parton's Imagination Library. Her workshops are framed by her belief that librarians can help improve young children's educational outcomes by influencing and inspiring the adults in young children's lives to share books with them interactively, intentionally and with joy. Pamela is co-author with Saroj Ghoting of 
Early Literacy Storytimes@your library: Partnering with Caregivers for Success,
 ALA Editions, Chicago, IL 2006 and 
Storytimes for Everyone! Developing Young Children's Language and Literac
y, ALA Editions, 2013. She has a MA in Library Science from the University of Chicago.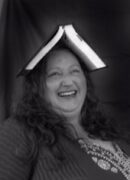 Quill West
has been an open education leader and advocate throughout her career and currently serves as Open Education Project Manager at Pierce College, in the Puget Sound region of Washington State. As a librarian seeking to forward open education work, Quill has helped many institutions launch and sustain open education initiatives. She headed the Library as Open Education Leader project, which invited and trained librarians in Washington to become advocates for OER in their own institutions. She collaborates with colleagues to create, adopt, adapt, and support open education projects, particularly where students shape the materials as they learn.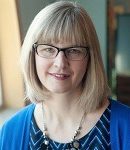 R. Lynn Baker
 is an early literacy consultant and credentialed early childhood trainer. She leads face-to-face and online trainings for early care and education professionals and librarians. Lynn is a former early childhood librarian and author of library program guidebooks, published by the American Library Association, including Counting Down to Kindergarten: A Complete Guide to Creating a School Readiness Program for Your Community and Creating Literacy-Based Programs for Children: Lesson Plans and Printable Resources for K-5. Lynn has over 25 years of experience in early childhood education. Lynn holds her B.S. in Interdisciplinary Early Childhood Education and a minor in Special Education. She received her Master's in Library and Information Science, with an early childhood focus, from San Jose State University.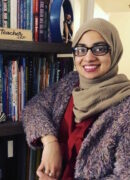 Rabia Khokhar
is an elementary Teacher in Toronto, Ontario. She is also a an education and equity consultant at Rabia Teaches and a PhD student at the Univeristy of Toronto where she is studying equity and anti-racist education. Rabia believes that books are a tangible tool that can help us bring equity from theory to practice and ensure all children feel reflected, represented, and seen through an asset-based lens. She enjoys sharing her teaching and learning on her social media platforms like twitter @Rabia_Khokhar1, instagram @Rabia_Reads, and her website www.rabiakhokhar.com. Rabia is the recipient of the Elementary Teacher's Federation of Ontario's 2021 Anti-Racist and Equity Activism Award, the 2022 Professional Learning and Curriculum development Award, and the 2022 Canadian School Libraries Angela Thacker Memorial Award for Teacher-Librarian excellence.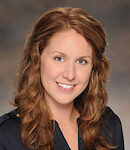 Rachel Walton
is a Digital Archivist, Records Manager, and Librarian at Rollins College in Winter Park, Florida. In that role she works to acquire, preserve, and provide access to the institution's digital assets, including but not limited to, digitized materials related to the history of the college, the published and unpublished work of its faculty and students, and any electronic records that merit long term retention. Rachel also teaches information literacy classes, meets with patrons one-on-one for research consultations, supports courses with archival research components, and co-leads digital humanities projects across campus. Her scholarship centers on website usability, institutional repositories, research data management, and teaching with primary sources.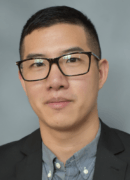 Ray Pun
is a librarian at the Alder Graduate School of Education. He holds a doctorate in education, MLS and MA in East Asian Studies. Ray has worked abroad as a library worker and is an active member of the American Library Association (ALA), the International Relations Round Table (IRRT), and the International Federation of Library Associations (IFLA)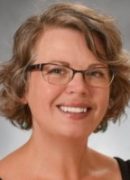 Rebecca Tolley
is a professor and librarian at East Tennessee State University. She is the Interim Director of Research and Instruction Services and coordinates the Sherrod Library's research consultation service. She speaks and publishes on topics such as organizational culture, customer service, and cultivating empathy in library workers. She co-edited Generation X Librarian: Essays on Leadership, Technology, Pop Culture, Social Responsibility and Professional Identity (2011) and Mentoring in Librarianship: Essays on Working with Adults and Students to Further the Profession (2011). Her writing has appeared in anthologies, several library journals, and numerous reference works.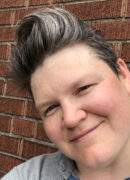 Rebecka Taves Sheffield
is an archivist, educator, and policy advisor based in Hamilton, Ontario, Canada. She researches and advises in the areas of recordkeeping and archives, information and data governance, cultural heritage, and 2SLGBTQ+ histories. Rebecka has served as a senior policy advisor for the Archives of Ontario and currently works with Ontario Digital Service. Previously, she was the executive director of the ArQuives: Canada's LGBTQ+ Archives. Rebecka has taught at the University of Toronto, University of British Columbia, Simmons University, and the University of Illinois-Urbana-Champaign. She is the author of
Documenting Rebellions: A Study of Four Lesbian and Gay Archives in Queer Times
(Litwin, 2020). She is online at
www.rebeckasheffield.com
.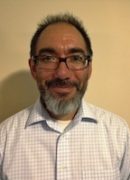 Robert Chavez
holds a PhD in Classical Studies from Indiana University. From 1994-1999 he worked in the Library Electronic Text Resource Service at Indiana University Bloomington as an electronic text specialist. From 1999-2007 Robert worked at Tufts University at the Perseus Project and the Digital Collections and Archives as a programmer, digital humanist, and institutional repository program manager. He currently works for the New England Journal of Medicine as Content Applications Architect.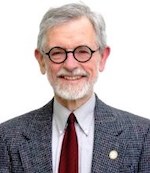 Dr. Robert P. Holley
has extensive experience in collection development as a librarian, professor, author, and speaker. He was Chief Collection Development Officer at the Marriott Library, University of Utah (1980-1988) and Wayne State University (1988-1993, 1998-1999). He frequently taught collection development both in the classroom and online in WSU's School of Library and Information Science (1993-1998, 2001-2015) to students who intended to work in all types of libraries. From 1980-2015, he selected library materials for the Romance Languages. He has authored scholarly articles and given presentations on his special interests in collection development including the out-of-print book market, self-publishing, and intellectual freedom. He is especially interested in the current attempts to censor materials in library collections.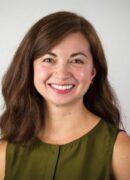 Robin Camille Davis is the Associate Head of User Experience at NC State University Libraries, where she conducts user research, coordinates content strategy, and advocates for accessible practices. She regularly presents her work at library science, humanities, and technology conferences. She earned her MA in Computational Linguistics from the Graduate Center at CUNY in 2016 and her MLIS in 2012 from the University of Illinois Urbana-Champaign, where she was a Data Curation for the Humanities Fellow. In 2022, she was honored with a Movers & Shakers award from Library Journal. She is an avid fan of the New York Times crossword and lives in Raleigh with her husband and young son.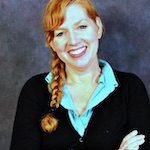 Robin Fay
is a Cataloging/Metadata Librarian and Trainer who has worked with academic, public, community college libraries and multistate consortias on cataloging and metadata projects, among those are the Orbis Cascade Alliance, the University System of Georgia, and SkillsCommon. Robin is both a practitioner with over 10 years of cataloging and a trainer. She is a frequent guest on WREK's Lost in the Stacks discussing metadata and semantic web topics. She holds a B.A. in English from the University of Georgia; a MLIS from the University of South Carolina; certificates in Project Management (University of Georgia), and a Yellow Belt in Six Sigma (a quality and processes control standard). Her book Semantic Web Technologies and Social Searching for Librarians was published in 2012.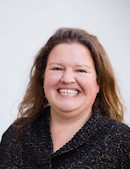 Robin Hastings
 is the Director of Technology Services for the North East Kansas Library System. She manages the system's technology department and consults about all kinds of technology topics with member libraries. She has presented on Mashups, Cloud Computing, RSS, Drupal, Library Learning 2.0, Project Management and many other topics. She is the author of Microblogging and Lifestreaming in Libraries, part of the original Tech Set, as well as Making the Most of the Cloud and Outsourcing Technology for Libraries, both published by Scarecrow Press.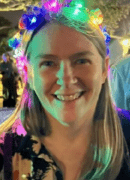 Robin Kear
is the liaison librarian, at the University of Pittsburgh, part of the Research, Learning and Media team, specifically providing support for the English Department, the Film Studies Program, and the Gender, Sexuality, and Women's Studies Program. During her 20 years as a librarian, she has worked closely with the American Library Association and international organizations, including the International Federation of Library Associations and Institutions (IFLA), which is the leading international body representing the interests of library and information services and their users. Over the past four years, the UN SDGs have become an increasingly important part of her work with those organizations, including through the IFLA North American Regional Division Committee, the ALA UN SDG Task Force, and the ALA International Relations Subcommittee on UN SDGs.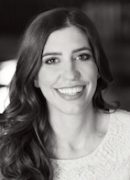 Robin M. Katz
 is a librarian, archivist, and educator who works to connect people to primary sources in meaningful and innovative ways. She is currently the Primary Source Literacy Librarian at the University of California, Riverside, a position she crafted after serving on the joint task force that authored the new Primary Source Literacy Guidelines. She co-created 
TeachArchives.org
 based on a groundbreaking US Department of Education grant she led at Brooklyn Historical Society. She has spent over a decade in special collections public services after receiving her MLIS from Kent State University and her BA from Brandeis University.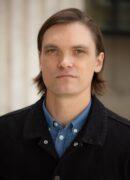 Sam Meister
is a consultant helping individuals and organizations plan, strategize, and take action to ensure their valuable data, records, and assets are protected and preserved. For over 10 years he has worked in and with libraries, archives, museums, and other nonprofit organizations helping them to establish archival programs, build sustainable workflows, and ensure long-term access to valuable information. He has also taught workshops on managing digital content, electronic records, and digital preservation for the Society of American Archivists and the Library of Congress. Sam holds a Master of Library and Information Science degree from San Jose State University and a Bachelor of Arts from the University of California, San Diego.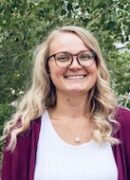 Samantha Peter
, MSIS is the chair of Research & Instruction and Instructional Design Librarian for the University of Wyoming Libraries. Samantha received her Bachelor's in History from the University of Wyoming and Master's of Science in Information Studies from the University of Texas. Her current research projects are Universal Design for Learning in libraries, accessibility within libraries, and OER.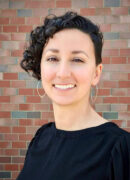 Sara Kuehl
provides marketing services for nonprofits and other mission-driven organizations as the founder of
Root and Bloom Communications
. Previously, she led marketing and communications for the academic and special collections libraries at the Rochester Institute of Technology. Her work in marketing strategy, social media, and branding has been recognized with a number of national awards, including the 2022 John Cotton Dana Award from ALA. Sara also serves on the editorial board of 
Marketing Libraries Journal
, an open-access scholarly journal.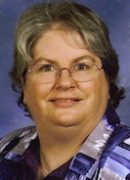 Sarah A.V. Kirby
 is a librarian, professional genealogist, teacher, and rocket scientist (aerospace engineer). As a genealogist her specialization is in New England, New York, and the Midwest. Sarah holds a Masters in Library and Information Science from the University of Wisconsin-Milwaukee and a Professional Learning Certificate in Genealogical Studies, concentrating in Genealogical Librarianship, from the National Institute for Genealogical Studies. Starting out as the lead volunteer librarian for the Lake County (IL) Genealogical Society, she was a corporate librarian for over a decade. In late 2016 she became the full-time Genealogy and Archives Librarian at the Huntington [Indiana] City-Township Public Library. She also operates a library services consulting firm, Appletree Knowledge Services. In her first career, she worked at NASA's Mission Control and worked in the Space Shuttle, Astronaut on Mir, and Space Station programs.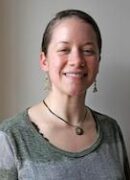 Sarah Hartman-Caverly
is an Assistant Librarian at Penn State Berks and liaison to the Engineering, Business and Computing division. She has eight years of reference and instruction experience at public associate- and baccalaureate-degree granting institutions, preceded by six years of electronic resources and library systems administration in small liberal arts and community college settings. Her research examines the compatibility of human and machine autonomy from the perspective of intellectual freedom, with focuses on privacy, learning analytics, censorship, and information warfare.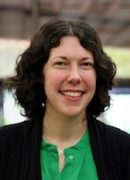 Sarah Morris
 is a librarian and educator with a decade of experience working in libraries, museums, K-12 schools, and higher education environments. Sarah currently works as a Research Coordinator and Instructional Strategist with media nonprofit Hacks/Hackers where she is partnering with the University of Washington on projects investigating misinformation. Previously, Sarah worked as the Head of Instruction and Engagement at the Emory University Libraries and has also held positions at the University of Texas, Loyola University Chicago. She co-founded Nucleus Learning Network, an educational nonprofit dedicated to providing training and consulting opportunities for educators hoping to grow their skills in STEM and digital literacy education. Sarah has worked on curriculum projects with organizations including the Mozilla Foundation, The Carter Center, and Global Voices NewsFrames. She has a Master's degree in the Humanities from the University of Chicago and a Master's degree in Information Studies from the University of Texas at Austin.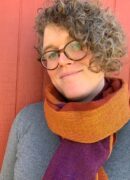 Sophie Ziegler
(they/them) is an archivist, oral historian, educator, and parent based in Baton Rouge, Louisiana. They have over 10 years' experience in archives and special collections, and are currently using their background in cultural heritage to uplift community voices. They are the Director of 
Solidarity History Initiative
, host of the podcast, "
What is Solidarity History
," co-founder of 
Mapping Trans Joy
, and lead organizer of 
Screaming Into The Future
. Sophie regularly teaches courses in archival studies through LSU's School of Information Studies, is a freelance archives consultant with clients across the country, and is a co-founding editor of 
Journal of Critical Digital Librarianship
.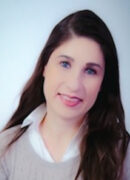 Stephanie Roth
, MLIS (AHIP) is a Medical Librarian at ChristianaCare in Newark, DE and former Biomedical & Research Services Librarian at Temple University Health Sciences Library in Philadelphia, PA. She has a Master's degree in Library & Information Science from Drexel University and in 2021, she completed a graduate certificate in Strategic Communication and Cross-Cultural Leadership. At Temple University she served as the team lead for the systematic review service, which she formalized with a new model for systematic review services and had played a crucial role in leading the expanded service to the main campus. She has over 12 years of experience as a systematic review co-author and has mentored several librarians over the years.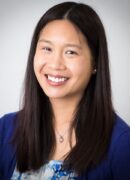 Tarida Anantachai
(she/her) is the Director, Inclusion & Talent Management at the NC State University Libraries. Her research and professional interests include topics around equity, diversity, and inclusion; early career development; leadership; and outreach programming. Tarida was an ARL Leadership and Career Development Program Fellow, a participant in the MN Institute for Early Career Librarians, and an ALA Emerging Leader. Tarida received her MSLIS from the University of Illinois.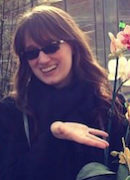 Teresa Slobuski
 is the Head Librarian of the Vairo Library at Penn State Brandywine. In this role, she oversees all operations of the library. Slobuski is passionate about access and social justice and actively works to improve both representation and recognition of all in libraries. Slobuski completed her master's degree in library and information science at Rutgers University. She has conducted research on a variety of topics such as the impact of non-text media on information retrieval, children's literature, informal learning and the development of 21st century skills, library space usage, and educational technology topics, especially the use of games.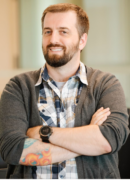 Tim Ribaric
 (Librarian IV) received his MLIS from The University of Western Ontario in 2006 and MSC in Computer Science from Brock University in 2017. Presently he is completing his Ph.D. in Educational Studies. He has been working at the Brock University Library since 2006 and currently holds the role of Digital Scholarship Librarian. He has published and presented on many different topics including: labour issues, effectively utilizing technology in the library environment,  cracking cryptographic systems and computational analysis of text. All of his coding projects can be found on GitHub. His website and blog can be found at
https://elibtronic.github.io/
.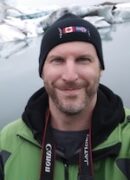 Trevor Smith
is the Monograph Collections and Metadata Librarian at Douglas College and an adjunct faculty member at UBC SLIS where he teaches Project Management for Information Professionals. He has mainly worked in Academic libraries but has also worked in Start-ups. Prior to becoming a librarian, he worked in the tourism sector where he developed a railway reporting network using SharePoint and MS Access. He often presents workshops and talks on databases and Project Management.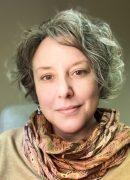 Valarie Lamoreaux is the Assistant Director at the Leavenworth Public Library. She supervises the patron experience staff, oversees the active daily operations of the Library and manages the collections. Valarie is a strong advocate for proactive collection management, which includes using data and local interest to influence development and weeding of collections. Valarie has a bachelors' degree from Kansas State University and a Master's of Library Science from Emporia State University. She has worked in multiple non-profit organizations, a specialized academic library and public libraries.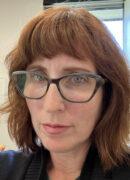 Yvette Cortes is the Fine Arts Librarian at Skidmore College. Prior to Skidmore, she worked as a librarian at Parsons School of Design and Pratt Institute. She has an M.S. in History of Art & Design from Pratt Institute and an M.S. in Library and Information Science from Simmons College.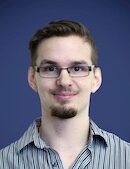 Zorian Sasyk
is a Senior FOLIO Implementation Consultant at EBSCO Information Services, where he does project management of library implementations of the open source ILS FOLIO, including its ERM module. Before that, he has worked in library electronic resource librariab management roles for over 8 years, including resource activation, overseeing resource troubleshooting, discovery tool configuration and optimization, and usage statistics collection and analysis. He is passionate about library consortia and their potential for centralized ERM, and played an active in role in the Minnesota State system's library consortium, PALS, advocating for electronic resource coordination and optimization across the system's Alma implementation. In addition, he formerly served on the ELUNA/IGELU Content Working Group, an international body of electronic resource librarians that advises Ex Libris on content-related issues in their library products. Zorian's professional interests include open access resources in discovery, collection analysis, the sociology of librarianship, and electronic resource management advocacy. He has an M.S. in Library Science from Wayne State University and an M.A. in Sociology from Minnesota State University Mankato, and currently resides in Minneapolis, Minnesota.