Introduction to Electronic Resource Management in Academic Libraries
$250.00
Credits: 2.25 CEUs or 22.5 PDHs
This course is designed to serve as an introductory class to electronic resource management in an academic library setting. It is geared towards those are just starting out in electronic resource management roles and are new and active practitioners. Electronic resource management is a critical function of the academic library, especially given the predominance of electronic resources in contemporary collections as well as the growth in online courses offered by colleges and universities. In this six week course, students will learn the basic principles of electronic resource management, centered on the primary tasks of activation/deactivation of resources in discovery, their ongoing maintenance and management, and troubleshooting and resolving access issues with them. By the end of this course, students should be able to: Identify the basic components of electronic resource management; Use best principles to activate/deactivate and make discoverable/suppress electronic resources using an electronic resources management system; Use best principles to manage existing electronic resources using an electronic resource management system; Troubleshoot and resolve access issues with electronic resources
Course Information
Credits
2.25 CEUs or 22.5 PDHs
Course Description
This course is designed to serve as an introductory class to electronic resource management in an academic library setting. It is geared towards those are just starting out in electronic resource management roles and are new and active practitioners. Electronic resource management is a critical function of the academic library, especially given the predominance of electronic resources in contemporary collections as well as the growth in online courses offered by colleges and universities. In this six week course, students will learn the basic principles of electronic resource management, centered on the primary tasks of activation/deactivation of resources in discovery, their ongoing maintenance and management, and troubleshooting and resolving access issues with them.
By the end of this course, students should be able to:
-Identify the basic components of electronic resource management
-Use best principles to activate/deactivate and make discoverable/suppress electronic resources using an electronic resources management system
-Use best principles to manage existing electronic resources using an electronic resource management system
-Troubleshoot and resolve access issues with electronic resources
Zorian M. Sasyk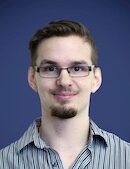 Zorian M. Sasyk is the Electronic Resource and Discovery Librarian at Metropolitan State University in Saint, Paul, Minnesota. He has worked in library electronic resource management roles for over 6 years, including resource activation, overseeing resource troubleshooting, discovery tool configuration and optimization, and usage statistics collection and analysis. He plays an active in role in the Minnesota State system's library consortium, PALS, advocating for electronic resource coordination and optimization across the system's Alma implementation. In addition, he serves on the ELUNA/IGELU Content Working Group, an international body of electronic resource librarians that advises Ex Libris on content-related issues in their library products. Zorian's professional interests include open access resources in discovery, collection analysis, the sociology of librarianship, and electronic resource management advocacy. He has an M.S. in Library Science from Wayne State University and an M.A. in Sociology from Minnesota State University Mankato.
Special Session
Please contact us to arrange a special session of this class for a group of seven or more, with a negotiable discount, or to be notified when it is next scheduled.